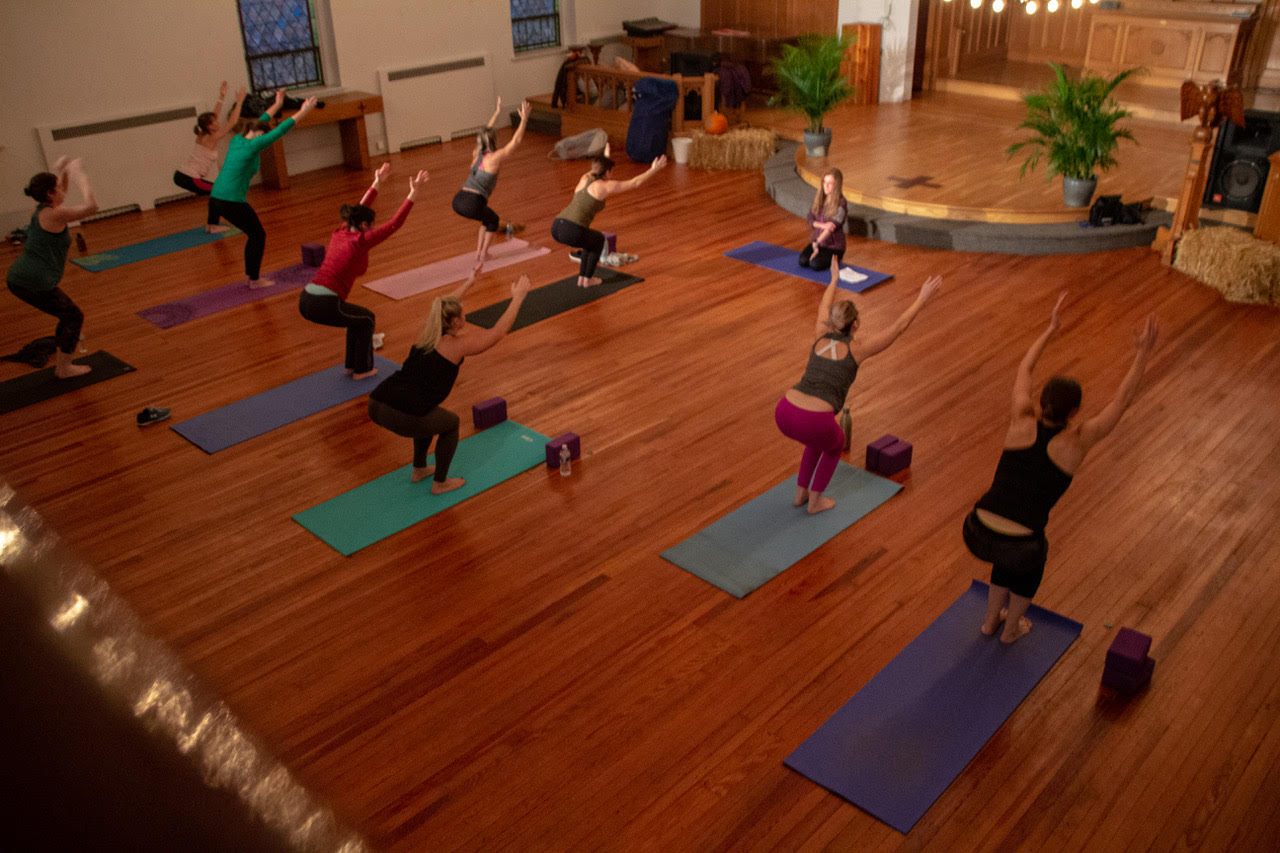 Jennifer L. Brown is a trauma-informed, power vinyasa-trained yoga teacher who is fluent in American Sign Language
Always patient and adaptable, Jennifer integrates compassion into her instruction
JENNIFER L. BROWN is not your typical yoga teacher. As a Deaf, chronically ill, and multiply disabled woman, her goal is to challenge and shift the norms around health and fitness culture. With Jennifer, a yoga class doesn't only cover poses, breathing, and mind-body connection; it also teaches a depth of compassion with a focus on accessibility.
In 2017, Jennifer completed her RYT-200 yoga teacher training in power vinyasa. And in 2018, she began the process of learning to teach yoga in a trauma-informed way through the Bodywise Foundation. In her yoga practice and teaching, Jennifer strives to make yoga accessible – because as a Deaf person, it is not always accessible to her. This means that she teaches in a way that visual learners or neurodiverse people can follow. And with her fluency in American Sign Language, her ultimate goal is to also offer classes in that language.
She looks forward to having you in class.
VALUES ROOTED IN DISABILITY JUSTICE
CLASSES TAILORED TO VISUAL LEARNERS
INSTRUCTION CULTIVATES A TRAUMA-INFORMED SPACE
She constantly teacHES at my pace and responDS to my needs
Jennifer worked with me when I was feeling the weight of a life change
BRING JENNIFER TO YOUR STUDIO OR BOOK A PRIVATE CLASS